Wooden Soundproof Doors
Engineering commercial single-leaf, two-leaf wooden acoustic door configurations are available to meet various STC ratings or specified third octave transmission loss requirements. Acoustic testing of the entire sound proof wood door assembly takes place at the test facility. The manufacture of the wooden soundproof doors is strictly controlled to ensure manufacturing quality and acoustic performance. Door options include:
Wooden Soundproof Doors Size Range:
Standard size: (H) 2100mm *(W)900mm (height*width)
The maximum custom size is: single leaf: (W) 1100mm * (H) 3000mm; double leaf: (W) 2000mm * (H) 3000mm.
Wooden Soundproof Door Options Include:
STC 35
Fire prevention
Single leaf and double leaf
Surface treatment
Viewing window options
Lock and emergency release hardware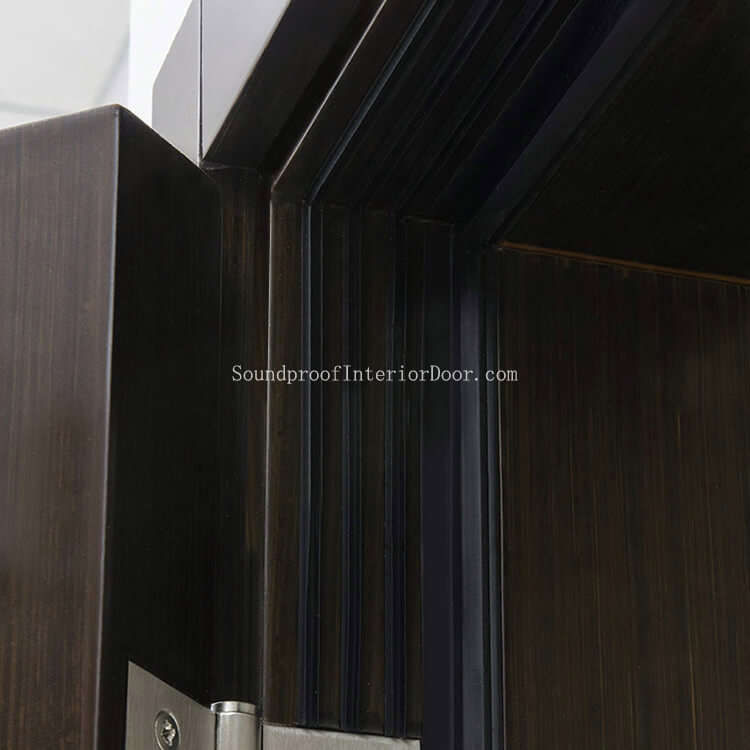 Soundproof Structure Technical Description:
1. The hardwood internal door leaf adopts multi-layer damping composite sound insulation material, which is used for sound insulation and noise absorption through the material properties of different media.
2. Door frame and sound proof wood door leaf sealing treatment: It adopts Y-shaped, U-shaped and L-shaped four-layer soundproof sealing structure.
3. The wood soundproof door leaf adopts the patented technology of the invention: the oblique mouth technology.
4. The installation and sealing treatment between the DIY door frame and the wall surface is treated with high polyurethane foam + sealing structural adhesive to enhance the sound insulation effect.
5. The bottom of the hardwood internal doors is equipped with an automatic lifting seal (concealed), and the 8mm wooden soundproof door has a hanging angle that is in close contact with the ground.
Door assemblies are manufactured under strict quality control to ensure acoustic performance and soundproof wood door operation. Commercially wooden acoustic doors are pre-engineered and built for architectural applications, including:
Hall
Sound proof wood doors for Studio
Church
Factory
Stadium
Classroom
Lecture hall
Airport terminal
Conference Center