Sound Proof Door
Traditional sound proof interior doors take responsibility for blocking noise from different rooms, and you will be amazed at the amount of noise prevented! Over time, the door ages and weakens, creating a small gap around the edges of the frame. A small gap can still pass a lot of noise and cause an interruption. Especially your front or back door! If you find this happening, then it is time to change the door to sound proof door made by sound proof door manufacturer.
Sound Proof Door Size Range:
Standard size: (H) 2100mm *(W)900mm (height*width), 820 x 2040 sound proof doors, sound proof door construction
The maximum custom size is: single leaf: (W) 1100mm * (H) 3000mm; double leaf: (W) 2000mm * (H) 3000mm.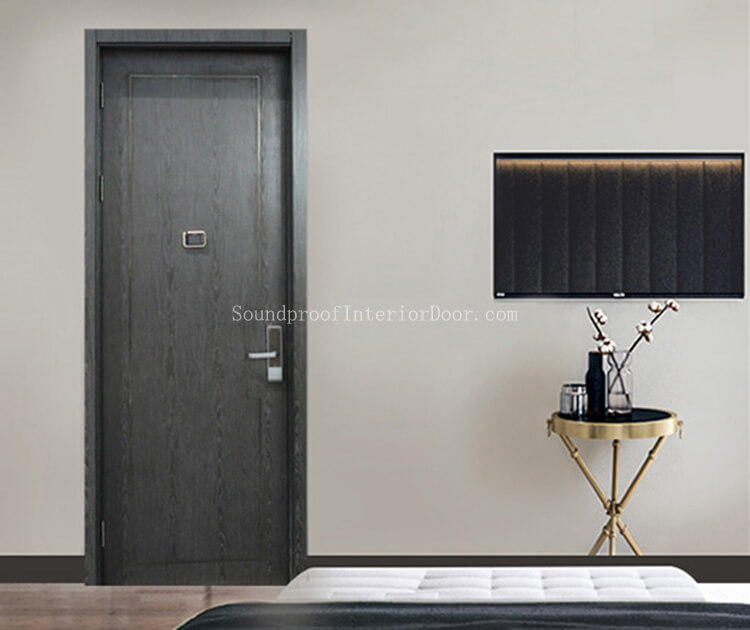 Acoustic Requirements
Investing in sound proof interior doors is a reasonable option as they will arrive through specially designed frames to prevent unnecessary noise. This soundproofing product has the basic requirements for built-in sound insulation in the design. Sound proof doors are not only suitable for everyday noise disturbances, but also for people who need to create noise for practice or entertainment, such as musicians or home cinema. Soundproof doors help keep the noise inside the room and prevent the silence of other rooms in the house.
Combining soundproof interior doors with other soundproofing products for walls, floors or ceilings greatly increases the sound insulation of the home. Unwanted noise plays a large role in stress levels, so a reduction in sound transmission contributes to mental health and harmony.
Invest in Your Home through Sound Insulation
Make your home sound insulation have other advantages. If you want to move to another hotel, you may find that the trouble of investing will increase your chances of getting a sale. Most products are not immediately compelling, so they do not affect the overall look of the interior.
The money you need to purchase sound proof interior door will be well worth it. There is no doubt that they will be well worth the adaptation.