Acoustic Steel Fire Door
Our engineers and acoustic experts have created steel fire doors that provide superior sound insulation. We have created an advanced split frame design that can accommodate almost any wall thickness, so each steel fire door fits perfectly. Since our acoustic steel doors are pre-designed, you can ensure a highly complete installation.
Steel Fire Door Advantage
Superior sound insulation – Each door is pre-designed for easy installation and minimal leakage by door manufacturers, rather than relying on the contractor to assemble the "door kit".
Hinge – The continuous cam lift hinge eliminates pinch points and provides a strong seal at the bottom of the door for maximum sound insulation.
Split frame design – provides superior installation and reliable performance.
Seal – The stainless steel sill plate makes it easier to close the door and form a tight seal for maximum sound insulation.
Steel Fire Doors Size Range:
Standard size: (H) 2100mm * (W) 1000mm (height * width).
Custom size: door width: single leaf < 1000mm, double leaf < 2000mm; door height < 3000mm.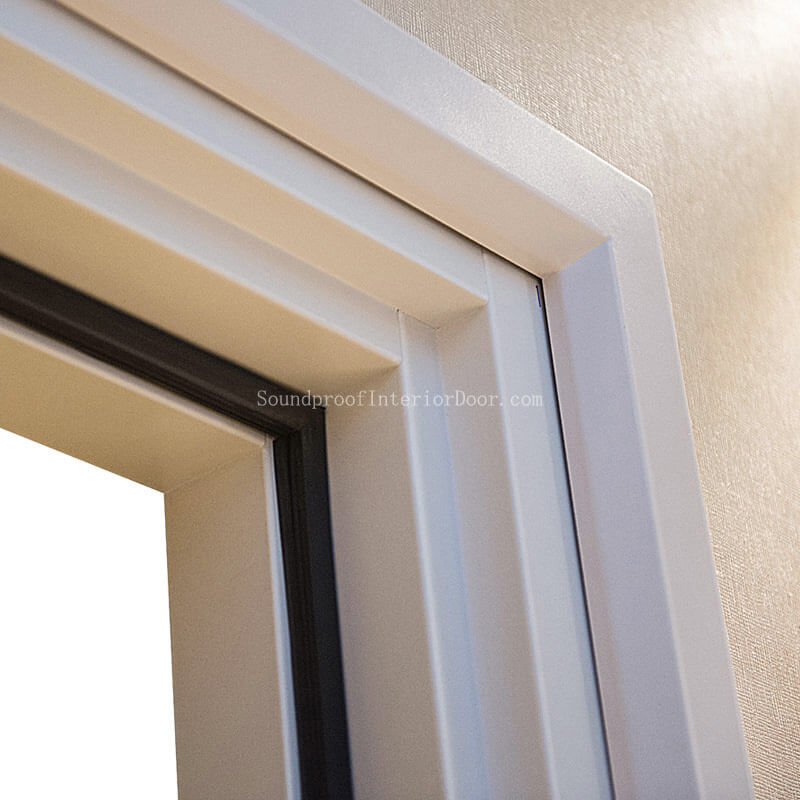 Overview of Steel Fire Door Selection
If you decide to set up a soundproof steel door for your building or site, you need to decide a few things. These will help you determine which type of door to choose. As a general guide by door manufacturer, you should consider:
What type and size of door do you need? Do you need a single door or a double door? Do they need to swing or slide?
How much sound resistance is required for your soundproof fire door? You need to consider the Building Code Guide and determine the Rw rating you need. This may also affect the door material you choose.
If your soundproof steel interior doors also needs to be doubled and like a fire door. If so, it is essential to know the fire or smoke rating (1, 2, 3 or 4 hour door rating) – you need to ensure that all doors and components are fully tested and certified to meet fire protection standards, as well as acoustics standard.
What do you want to complete your door? Acoustic internal doors can also be fully customized to a specific finish and color such as white internal doors, and the door supplier will be able to provide the finish that best fits your particular door (such as decorative veneers or even paint).
We manufacture and install universal soundproof doors and 1 hour soundproof fire doors for a range of construction projects. I hope that our overview of soundproof doors will help you choose the right options for your project. Contact us for steel door price.