Soundproof Industrial Steel Doors
We produce a wide range of industrial steel acoustic doors. All metal doors are manufactured to meet the requirements of each project and can be manufactured to any specification, design requirement or any specific task. As metal door manufacturer, our soundproof industrial steel doors are made of suitable steel components to accommodate the size of the door opening. The door surface may be a formed or flat metal plate, but for acoustic applications, the molded plate tends to degrade unit performance due to the limitations of suitable, readily available plate thicknesses.
Acoustic industrial metal doors can be manufactured from a variety of materials including stainless steel and other acoustic materials. Doors have different finishes, including bare metal, lacquer and powder coating.
Industrial Steel Doors Size Range:
Standard size: (H) 2100mm * (W) 1000mm (height * width).
Custom size: door width: single leaf < 1000mm, double leaf < 2000mm; door height < 3000mm.
Our door range is suitable for many applications that require a cost-effective solution. The industrial steel door is fitted with a complete perimeter seal that creates a positive seal between the door leaf and the frame. This forward seal is most effective where the door provides access to an acoustic rated work area. All steel industrial doors are equipped with a variety of door hardware. Other options include single and double glazed viewing panels, etc.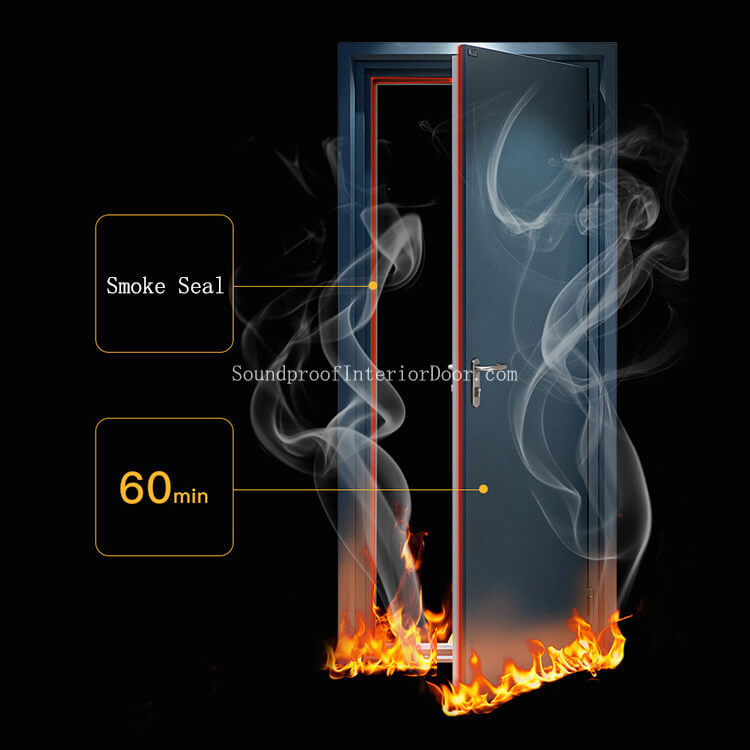 Typical industrial metal and acoustic door applications
Machine room and soundproof cover
Personnel access door
Manufacturing building
Flood prevention control access door
Steel industrial doors for control room
Cinema, concert hall and recording studio
Sound studio, listening room and acoustic laboratory
Commercial steel doors for factory and equipment storage facilities
Industrial Steel Doors Advantage
Full range of door lock accessories for all types of doors
Complete size and door open flexibility
Guaranteed performance – tested
Soundproof door post design allows for built-in or retrofit mounting options
Installation Technical Description:
Each door is assembled at the factory. It is checked by metal door manufacturers before leaving the factory. The independent door frame structure not only adapts to different wall thicknesses, but also is convenient and quick to install. After the customer have got the soundproof steel door, the door frame needs to be filled with cotton, polyurethane foam + filled structural glue or cement mortar.