Soundproof Steel Interior Doors
Our soundproof internal doors for sale have a range of functions, such as fire resistance, making them suitable for use in the following industries.
1. Recording studio
2. Theater
3. Hospital
4. Hotel door with acoustic door seal
5. Commercial office
6. School door sound proof
7. University
Acoustic Rating:
Combine professional manufacturing methods with rigorous processing procedures. The sound transmission level of the laboratory test is 45 dB.
Sound insulation design class:
The single door has a single steel door of 40 – 45 dB.
The single steel door without a threshold is 35 – 40 dB.
Double door steel door with a threshold of 35-40dB.
The double steel door without a threshold is 30-35dB.
Soundproof steel interior doors of 40dB and above are available as complete components with frame. Each steel interior door has different characteristics at different frequencies, so choosing the best solution is not necessarily the highest level. Combined with acoustic requirements, we can combine fire rating to ensure the highest safety standards.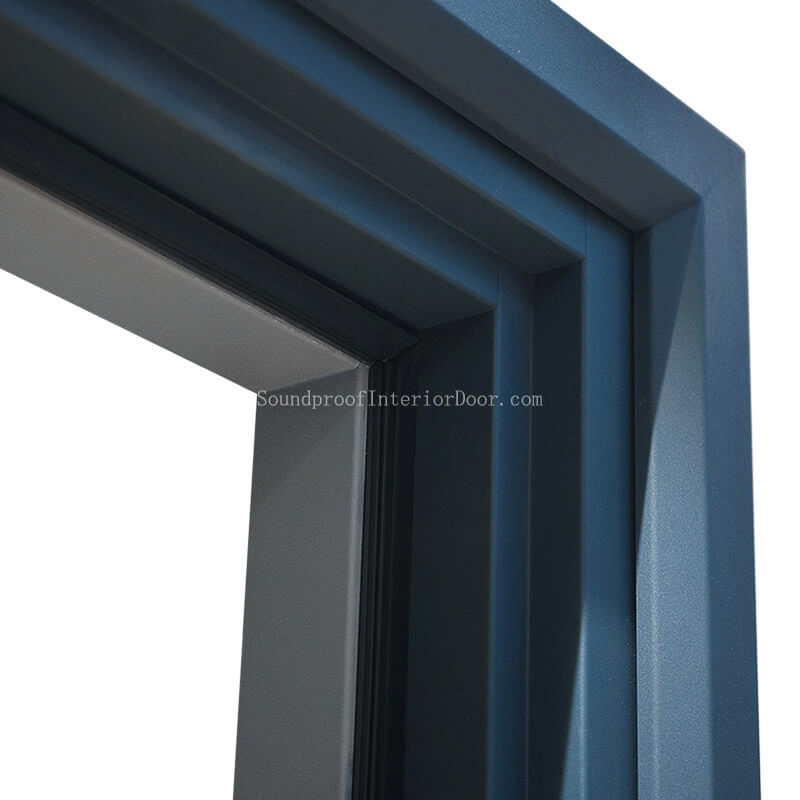 Steel Interior Doors Features
Frame and shutter for steel/wood acoustic doors
Custom designed acoustic door
Includes all required seals and thresholds
Steel soundproof doors are available in any color.
Wooden soundproof doors should be finished with laminate board and painted in any shade and brand.
Thermal insulation and sound control
Thickness 75mm
Standard door frame dimensions: (H) 2100mm * (W) 1000mm (height * width).
No welded joints and sharp edges, interlocking at the threshold
Single/Double Door – Fire/non-fireproof acoustic STC 40 door cover.
The hinge of soundproof steel door is designed for the stability and durability of fast moving areas.
The factory is ready to accept all manufacturers' hardware (ie hinge / lock / emergency stick / door closer)
Steel Interior Door Installation Technical Description:
Each internal door is assembled at the factory. It is checked by verticality, fit and easy operation before leaving the factory. The independent acoustic solid steel door frame structure not only adapts to different wall thicknesses, but also is convenient and quick to install. After the customer have got the door, the door frame needs to be filled with cotton, polyurethane foam + filled structural glue or cement mortar.