Industrial Soundproof Door
Our experts pride themselves on designing the best noise control measures and soundproof industrial doors in the workplace. Proper control of noise levels is critical to businesses that want to maintain a safe working environment.
The maximum safe noise exposure level allowed in the workplace within 8 hours is 85dBA. However, due to the type of manufacturing in operation, more and more companies find themselves far beyond this threshold. Many workplaces only allow workers to wear personal hearing protection. However, the National Occupational Noise Standard also states that personal protection devices should not be used if there are any administrative or engineering noise control methods that eliminate risk and protection needs.
Industrial Soundproof Door Size Range:
Standard size for steel door and frame: (H) 2100mm * (W) 1000mm (height * width).
Custom size: door width: single leaf < 1000mm, double leaf < 2000mm; door height < 3000mm.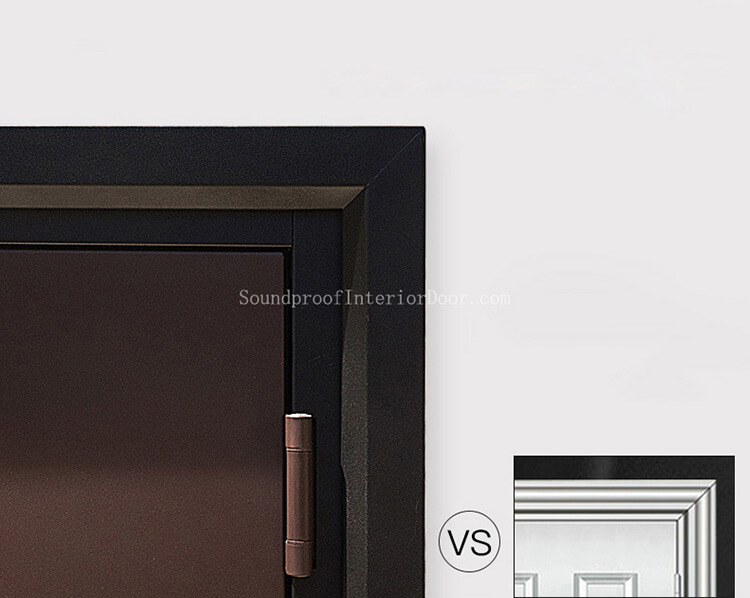 Industrial Soundproof Door Acoustical rating:
Combine professional manufacturing methods with rigorous processing procedures. The sound transmission level of the laboratory test is 45 dB.
Sound insulation class for steel doors for sale:
The single industrial sound proof door has a rating of 40-45dB.
Double door steel door with a threshold of 35-40dB.
Professional teams can design and install effective noise control solutions to reduce noise levels in noisy machinery or workplaces. Proper installation and use of industrial sound proof doors can reduce noise. Depending on the application, the industrial soundproof door can be designed as a soundproof swinging door. They provide effective sound insulation for the entry area, as well as emergency guard bars, anti-theft locks and even peepholes.
For internal sound insulation solutions, our industrial soundproof doors provide adequate noise reduction while still providing easy access to the work area of ​​workers and machines. Since these steel doors and frame are not transparent, this also helps to increase worker safety by maintaining visibility. Providing a safe workplace is critical to any business. That's why experts are so focused on designing and delivering the best noise reduction solutions to help maintain a safe working environment.
To learn more about studio sound proof door, soundproof industrial door and other effective noise control solutions, please contact us. Finally, this is an interesting and informative resource detailing the three most common workplace noise errors and, more importantly, how to overcome them.