Sound Proofing Door
Sound proofing door and frames set the global standard for sound transmission loss. These premium doors and frames have been tested as a unit and provide acoustic perimeter and bottom seals. Sound proofing doors and frames add striking architectural and engineering features to commercial, institutional and industrial buildings. To sound proofing a door, you need an acoustic door.
Acoustic Wooden Door
The thickness from STC 35 to STC 45 is 55 mm;
A variety of paint or stain options
Provides all acoustic perimeter seals, door bottoms and sills
Fire protection can be provided for up to 90 minutes
Sound proofing door acoustic treatments
Designed to accept heavyweight builder hardware
Veneer: Ordinary sliced ​​paint or stain grade red oak and white birch veneer can be used for wooden doors.
Lock preparation: Available lock preparations are cylinder locks.
Surface treatment: A full range of wood finishes is available. The door provides matching edges that provide pre-finished stains or clear coatings.
Hinge preparation: Reinforces Hinges.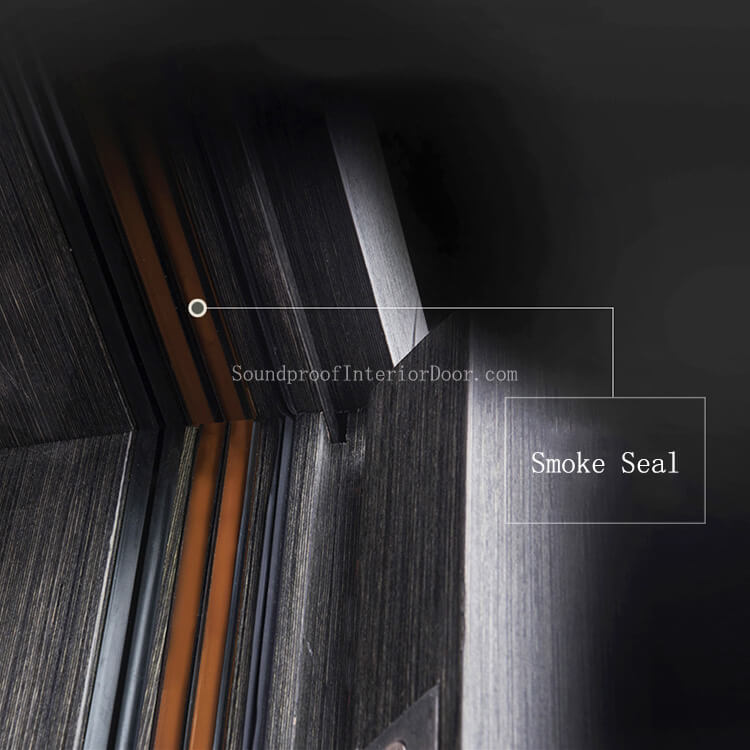 Sound Proofing Door Processing Technology:
Wood veneer composite technology + hot pressed wood veneer technology;
Professional CNC cutting technology + cold pressed composite sound insulation material;
Automatic wood veneer sealing technology + automatic trimming technology;
Automatic opening lock hole + hinge + door closer;
Quality measurement + inspection hole position (automatic machining process design, in line with international processing technology standards).
Sound Proofing Door Feature:
Panels are available in a variety of paint grades or color grade options including birch, oak, walnut, maple and cherry wood.
The edge of the sound proofing doors matches the finish of the facade.
The independent laboratory's testing of the acoustic sound insulating doors/frame unit meets the latest standards.
The unit is designed to accept heavyweight builder hardware.
Soundproofing Door Specifications
1. Wood veneer (pushing surface)
2. Acoustic core of sound proofing door acoustic treatment
3. Vertical reinforcement
4. Door soundproofing sweep seal assembly
5. All edges are solid hardwood, including matching edges at the threshold